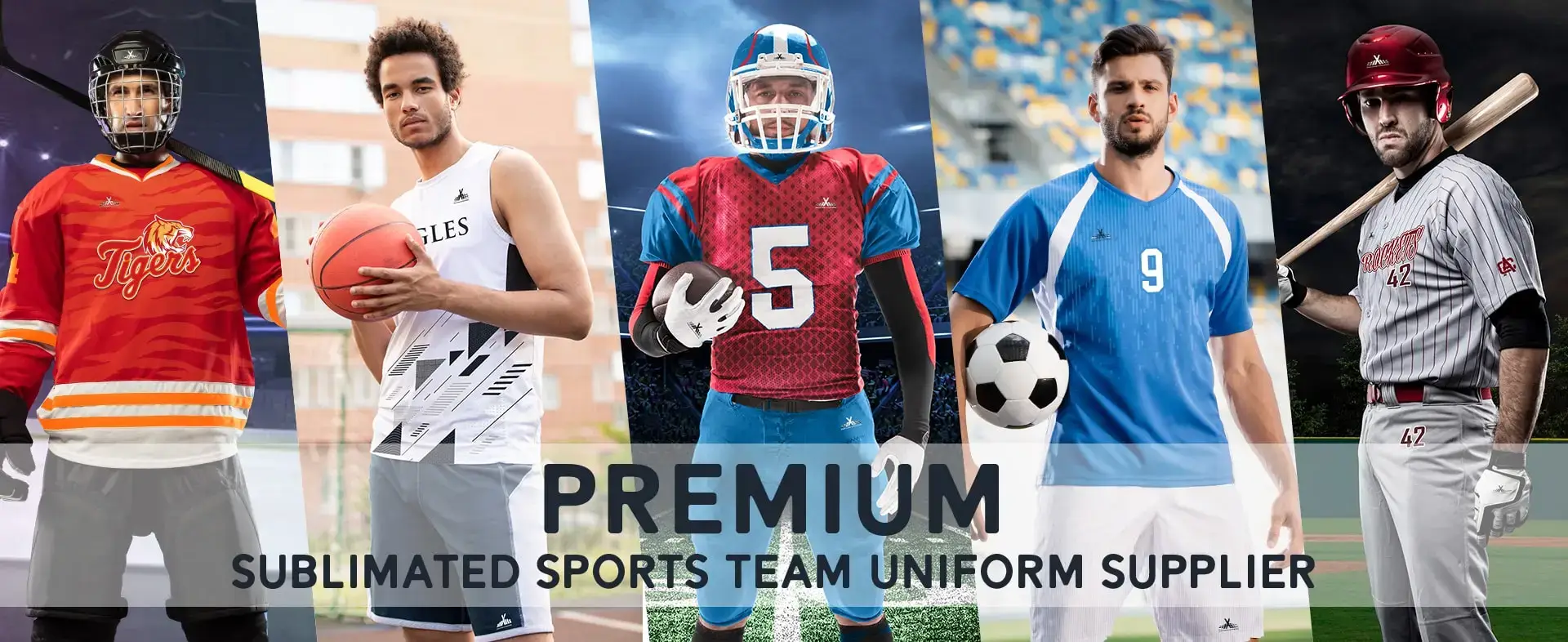 Shop Premium Sublimated Sports Uniforms at Unbelievable Prices
Uplift your game with our performance optimizing
sublimated sport uniforms
. Our signature sublimated sportswear is designed using premium quality fabric that enhances jersey breathability and comfort. This helps athletes stay cool, dry, fresh and comfortable during the game. With our advanced sublimation printing technique your jersey will scrape no more! How? Instead of printing on top of the fabric our sublimation process prints colour into the fibers of the garment. This makes the colours of your sports jersey stay vibrant wash after wash and wear after wear. Without colour peeling, fading or scraping!
read more
Experience Customized, Durable and Long-Lasting Sportswear with AthleisureX
Our
custom sublimated sports jerseys
come with the promise of durability and longevity. You can now wear your sports jersey for a long time without its paint coming off! With our signature sublimation process your sports uniform will stay as good as new for a very long time. Premium fabric, technologically advanced innovative design, moisture-wicking material, quick drying and cooling properties and vibrant colors are what makes AthleisureX sports uniforms unique. Not only this! You can also get your sports jersey customized according to your fit and style. All of this and more at unbelievable prices! Shop now!